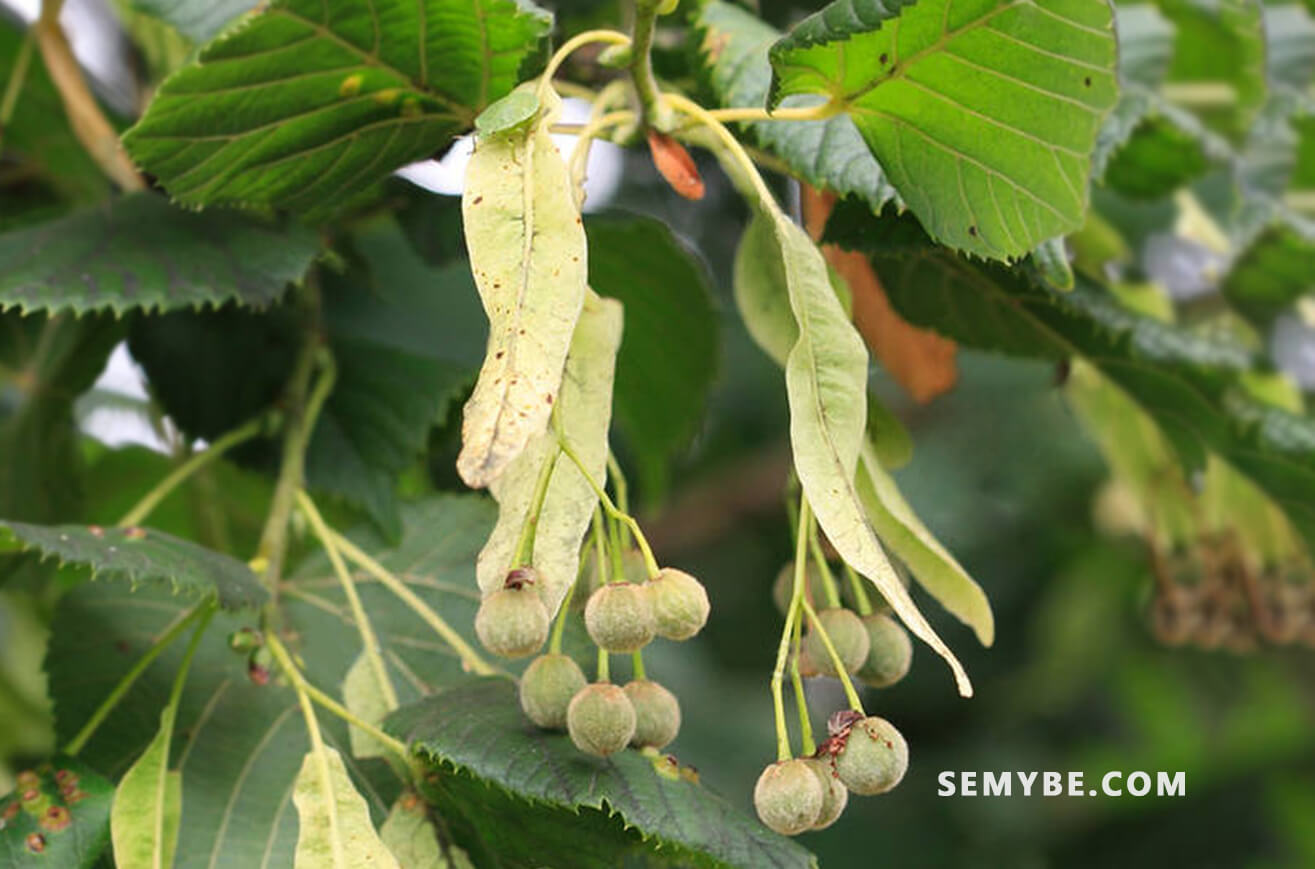 Tilia Vulgaris
1.      History and use
Throughout the ages we find evidence of preparations made from flowers or peel cooked, crushed and mixed with culinary preparations. Linden has always been used for its sedative and soothing properties. The herbal tea, made from dried flowers and leaves, has been used since the 16th century. In 1709, the king's doctor wrote that the decoction of the linden wood, especially the young branches, relieves the hydropics (patients suffering from edema or heart failure).
During the Second World War, the dried linden leaves were sifted into flour, appreciated for its nutritional qualities and its protein intake. With 1 kg of fresh leaves, 300 g were obtained. The linden is nowadays part of the medicinal plants on sale in France. Since the XIXE century, there exists in France an industrial production of flowers of till eul, intended for herbal medicine and marketed in various forms.
2.      Description of the plant
The lime tree is a wild and ornamental tree about 15 to 30 m tall, deciduous, whose flowers are light yellow. Three tree very present in Europe and Asia Minor, it grows to the state wild in various spaces: forests, fields, but also in the gardens. The trunk is rather short and its summit is very ramified. Its summer flowering allows the harvest of its flowers, grouped in the form of clusters and particularly fragrant, deciduous, light green in color, toothed and heart-shaped, the leaves are covered with a fine down along the veins, and the linden fruit is in the form of small capsules.
At four hundred years, it is the flowers of the different species of linden tree, among which Tilia condata, Tilia tomentosa or Tilia platyphyllos, which are used in herbal medicine.The flowers, but also the bracts (part in be the flower and the leaf). The sapwood of the lime tree is yellowish, sometimes russet, pinkish or greenish, and gives off an odor of dust. It is used less commonly in herbal medicine. The lime honey, very aromatic, is widely acclaimed by amateurs.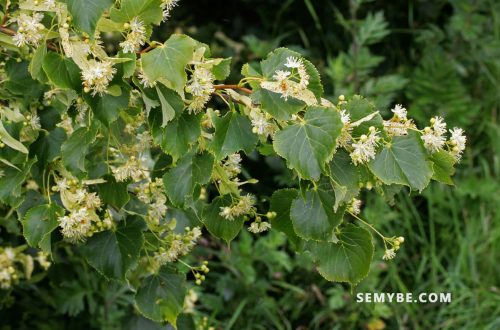 3.      Curative action
Nervous disorders: reduces spasms, palpitations, headaches, attacks, anxiety, fatigue.
Insomnia: promotes sleep and falling asleep.
Digestive disorders: reduces spasms and tension, anxiety digestive disorders related to stress.
ENT disorders: treats colds, decreases nasal secretions, recommended to lower fever.
Dermatology: soothing indication in the case of itchy skin, cracks, cracking.
Usual therapeutic indications
Basswood is known for its tranquilizing effects, decreases stress and improves anxiety and sleep disorders, and helps to reduce blood pressure and diuretic effects. Usual uses are for the relief of digestive disorders such as spasms and cold-related symptoms.
The lime tree is proposed for long-term hypertension associated with arteriosclerosis. lt will treatment against when be recommended to treat attacks of gout or acute rheumatism. Its benefits are also recognized in the elimination of toxins, thanks to its hepato- tonic action. lt is recommended in the presence of cholesterol or uric acid. Some herbal therapists recommend it as part of a slimming diet or to treat thyroid disorders.
4.      Uses
The flowers and bracts are mainly used as infusions, some infusions, standardized or mixed with other plants, are sold commercially. The taste of infusions is pleasant and appreciated by all consumers of herbal teas. to make a home infusion.
For an infusion: arrange a tablespoon of dried lime blossom per cup, add boiling water and let it steep for about 15 minutes. The recommended dosage is 4 cups per day maximum, an infusion from dried linden leaves, as an alternative to tea or coffee.
In decoction: boil about 50 g of dried flowers in a liter of water and filter. lt is recommended to drink this decoction at the end of each meal.
The flowers and linden leaves can be incorporated into a salad they will not fail to perfume.
The sapwood of linden is marketed in various capsules), forms (ampoules, alone or associated with other plants.
To soothe the itching and dryness of the skin, obtain linden floral water and apply it to the areas to be treated.
Capsules containing dry extract or total dry powder of flowers, bracts or sapwood are marketed Recommended dosage for total dry powder: 1g, three times a day, in the middle of the meal. Dry: 200 to 400 mg, three times a day, in the middle of the meal.