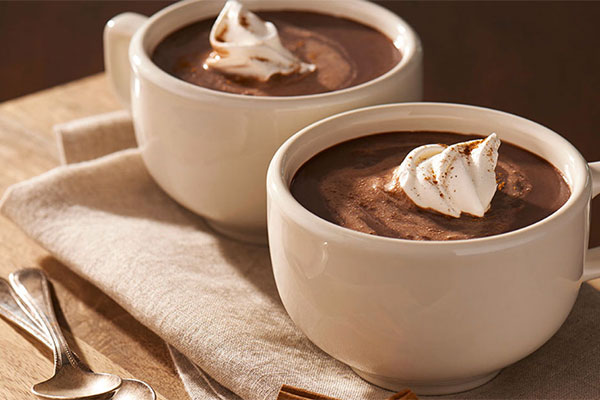 How to Make Coconut Tres Leches Hot Chocolate at Home


If you're a fan of drinking chocolate, this coconut vegan hot chocolate uses so few ingredients, this is just as good piping hot and after it's chilled in the freezer for a bit, so either way, this dessert-y drink is perfect.
Ingredients
Required 3 cups low-fat milk (or whole milk)
1 (14 ounce) can unsweetened coconut milk
0.5 (14 ounce) can sweetened condensed milk (2/3 cup)
2 -3 tablespoons unsweetened cocoa powder
Sweetened whipped cream (optional)
1/4 cup chocolate shavings (optional)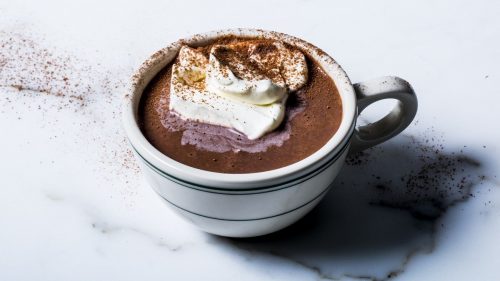 Instructions
In a medium saucepan combine the low fat milk, coconut milk, and sweetened condensed milk. Bring to a simmer over medium low heat, stirring occasionally. Add a small dollop of butter (or don't). Whisk in cocoa powder until well combined. Remove from heat and stir the vanilla.
You may add more sugar if desired. Add chocolate shavings and whipped cream when serving. Enjoy!