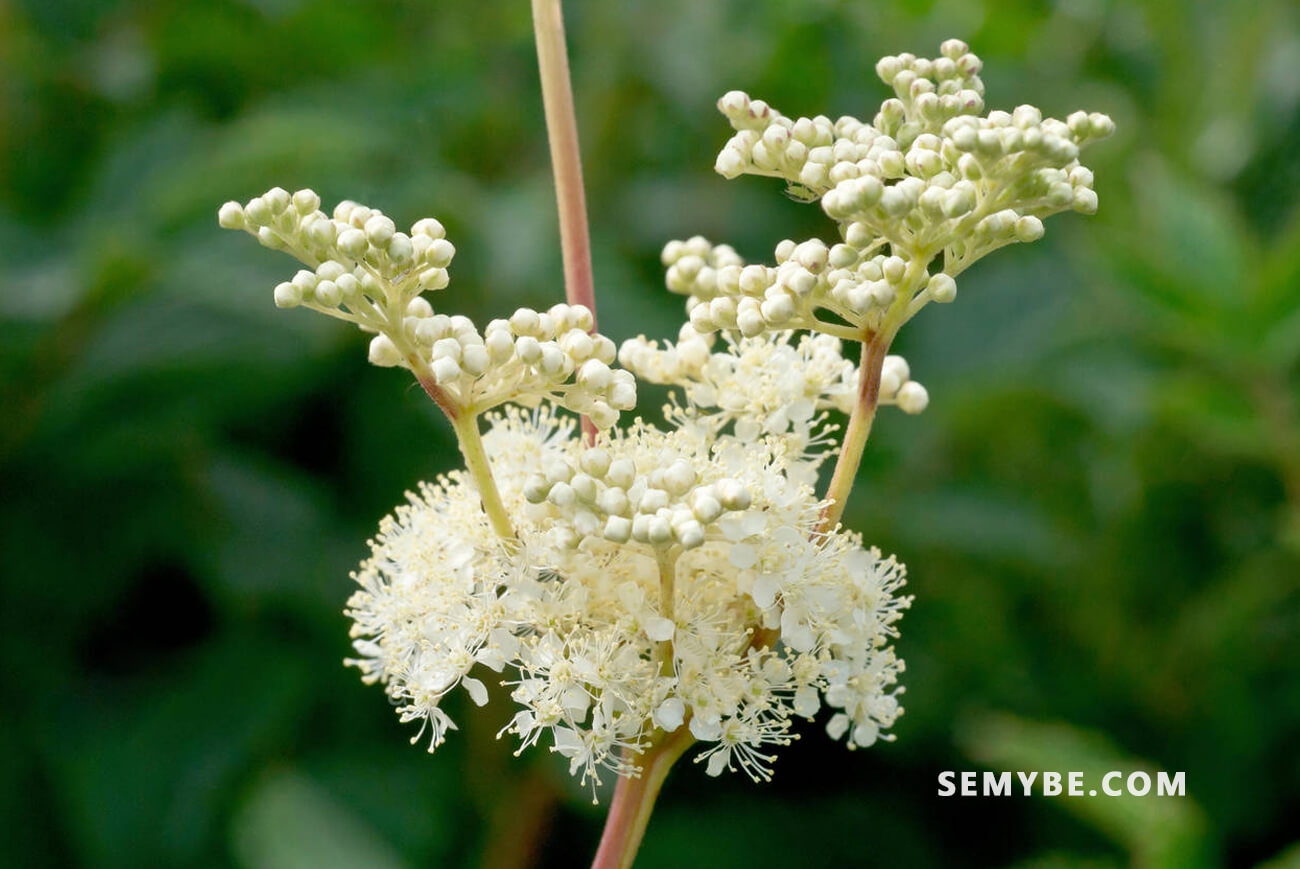 Filipendula Ulmaria
1.      History and use
The queen of the meadow has its origins in Europe. For centuries, it aromatic and decorative virtues. It is thus added uses primarily its this plant to wines, meads, beers. The druids I used to treat and considered sacred, it was supposed to bring good luck and it is found in bridal bouquets of the Middle Ages. Melliferous plant, it was then called bee plant. It was used until the sixteenth century as ornament or aroma and medicinal plant by the healers of the time.
2.      Description of the plant
The meadow-queen is a perennial herbaceous plant, leafy and hairy, 50 cm to 1.50 m tall, with a reddish stalk and a dark green leaf above it with a white foliage. The almond-like flowers are white, yellowish-tinged, the fruits appear in a cluster, and spiraled around themselves, which gives the name of spirea to the plant. Meadow multiplies environment, it is also possible to cultivate it in its garden, dividing its roots in spring or itself spontaneously in its autumn.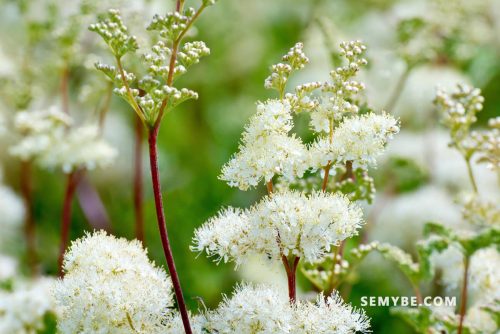 3.      Curative action
Anti-pain: joint, muscular, rheumatic pain, headache, dental pain, flu-like condition with fever and body aches. Slimming: diuretic, sudorific, detox effect, fight against overweight, cellulite. Antispasmodic: against aches and cramps.
Anti-pain: in ointment or patch, against joint or muscular pains. Healing: against cuts, by directly applying leaf of the plant on the wound.
Usual therapeutic indications
Rheumatism, osteoarthritis, dental pain, painful menstruation, fever, small open wounds, muscle aches, cramps, overweight or toxins.
Meadowsweet is also indicated for limiting and even blocking and stopping gastric acid secretions and providing relief from heartburn and ulcers, as well as treating indigestion and diarrhea, especially in children.
4.      Uses
The usual forms of administration of the meadowsweet in herbal medicine are the total cryobreated dry powder micronized or packaged in capsules – this one consists of the integrity and completeness of the flowering summit of the plant – and the dry extract in the form of nebulisat, most often packaged also in capsules.
It can also be in the form of herbal teas, consisting of dried flower buds packed in sachets. It is also found in many preparations, associated with other herbs, depending on how much they are not treated. In the form of herbal teas, powder mixtures or dry extracts in capsules, are also available in ampoules or as mother tinctures.